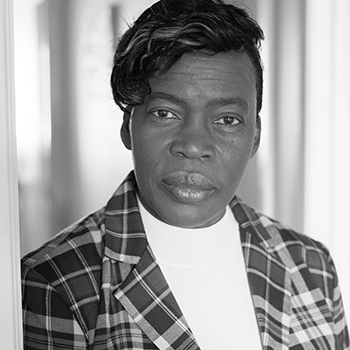 Yvonne Rodney
Founder, Inner Change Consulting
Yvonne Rodney is first and foremost an unapologetic introvert. She holds a Master in Counselling Psychology from the University of Toronto and is an author, career consultant, speaker and playwright. With a tongue-in-cheek sense of humour, Yvonne ensures that her topics are practical, challenging and relevant to her audience.
Yvonne loves to tackle difficult issues and find creative ways to do so in her speaking engagements or written work. To date she's written several fiction and non-fiction books on a range of topics:
Getting Through (a story about hanging on to faith during difficult times)
Let It Go (a story about self-forgiveness)
The Waiting Heart (addressing the question of some single women – "Why am I not married by now?")
Curse God & Die (addressing the topic of forgiveness and restoration)
Military to Civilian Employment - A Career Practitioner's Guide
Moving On: A Quick Guide for Non-Profit Workers
Melanie's Decision (a story about intimate partner violence)
She has also written, directed and produced several stage plays at multiple venues within the city of Toronto.
In 2013, Yvonne "retired" from a lengthy career at the University of Toronto, 12 years of which she served as Director of the Career Centre. During that time, she presented extensively at career-related conferences and events and participated in multiple professional associations.
Yvonne currently divides her time between her consulting practice – Inner Change Consulting, part-time career counselling with Jewish Vocational Services, her writing and speaking engagements.
She loves to travel, engage in mentally stimulating conversations, observe life and document her observations. Yvonne resides in Toronto, Canada with her family.