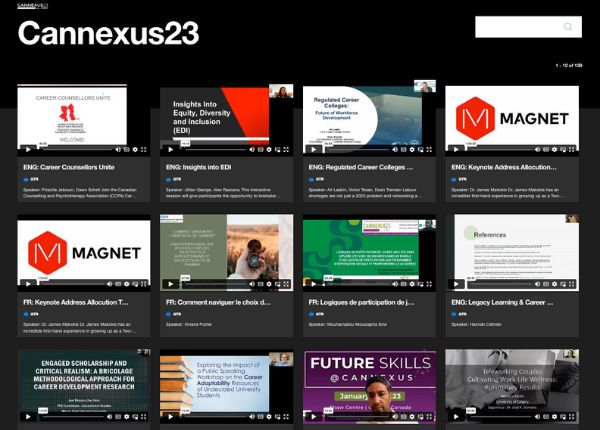 Navigating Vimeo
Looking for a specific session? Just enter the speaker name or presentation title into the search bar. Or view the schedule to see all of the recordings available.
You will continue to have access to all of this incredible learning for six months following the conference (until July 25, 2023).
Do take advantage of the 100+ virtual and hybrid sessions, including the three keynotes (Dr. James Makokis, Linda Nazareth and Tareq Hadhad) plus the Spark! from Joze Piranian and the many education sessions exploring innovative approaches in career, employment and workforce development.